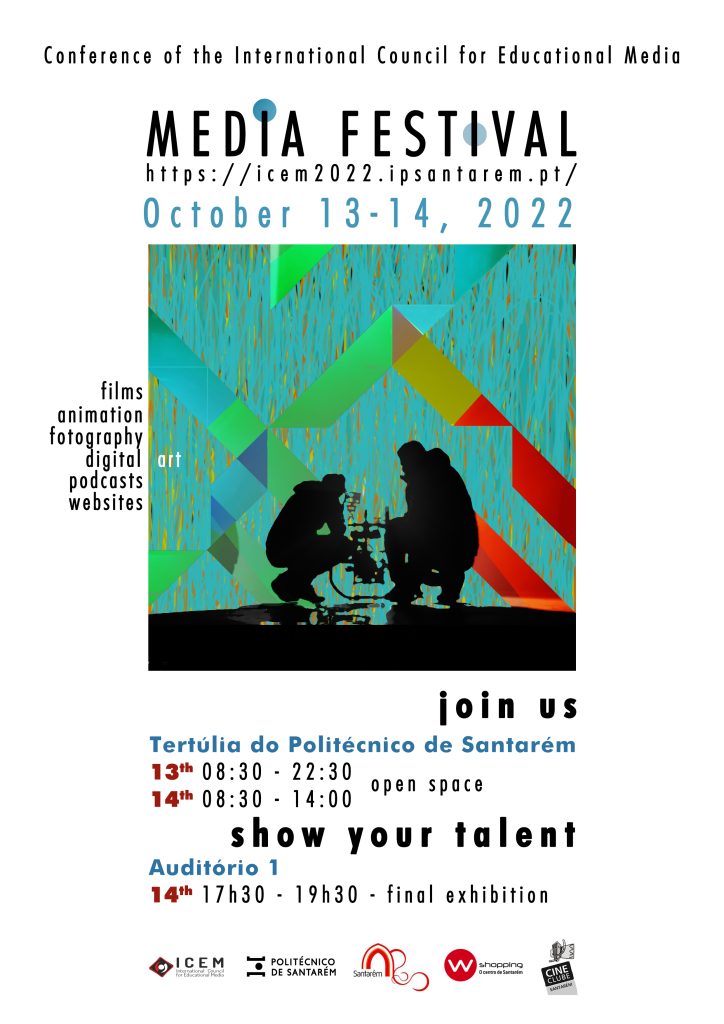 On October 13th and 14th, takes place the Media Festival of the annual Conference of the International Council for Educational Media (ICEM)
Secondary School and higher education students can participate in this event. 
It takes place in the Tertúlia of Santarém Polytechnic,  Room C.0.03 of Santarém Higher School of Education (ESE), in an open regime. The space is open from 8:30 am to 10:30 pm on Thursday, October 13th, and from 8:30 am to 2:00 pm on Friday, October 14th. Depending on the type of products they wish to create, participants may be sent to different ESE facilities, such as multimedia production studios. 
The products created must be delivered on the day of participation or, at the latest, by Friday, October 14th, at 2 pm, through the means that will be explained at the time of participation.
The exhibition of all products made at the Festival will take place on Friday, October 14, in Auditorium 1, from 5:30 pm to 7:30 pm. Authorization will be requested from the participants for the publication, on the official ICEM website, of all products.
Each participant will be offered a ticket to a concert or cinema and each participant will subsequently receive a certificate of participation in the Festival.